2021 Featured Speakers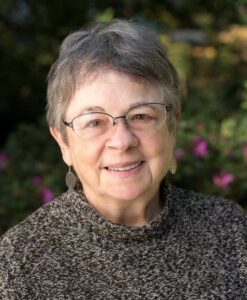 MARY MEANS, Founder of Main Street
See Mary Means Closing Breakfast Keynote on Wednesday, September 15
Mary Means is best known for leading the team that created the National Main Street Center. More than 1,600 towns and historic neighborhood corridors in 40+ states have successfully used the Main Street Approach to bring people back to their historic cores. Mary was instrumental in developing Pennsylvania's Elm Street program. Mary was a Loeb Fellow at Harvard Graduate School of Design. Her small but mighty planning firm has helped communities and other public interest organizations with strategic plans that achieve strong public support. Her work has been honored by the American Planning Association with its 2018 Planning Pioneer Award, and by the National Trust for Historic Preservation with the 2020 Crowninshield Award, the highest honor in historic preservation.
Mary is the author of Main Street's Comeback and How It Can Come Back Again, published in 2020. Of course you can buy it from Amazon, but why? Get your local bookseller to order it, or buy from https://store.bookbaby.com/book/main-streets-comeback
DR. MARIELA ALFONZO
See Dr. Mariela Alfonzo's Opening Keynote Address on Monday, September 13
Bridging the worlds of academia, practice, and entrepreneurship, Dr. Mariela Alfonzo is an internationally-renowned thought-leader and speaker, with 20+ years of experience on the nexus between urban design, behavior, and the triple-bottom line.
Dr. Alfonzo is the Founder and CEO of State of Place, an urban design database, benchmarking, and predictive analytics platform that quantifies what people love about places, recommends the best ways to make them better while driving upside, and quantifies the value of doing so. In 2014, she was named one of Urban Land Institute's 40 under 40 best young land use professionals around the globe; is a New Cities Foundation Placemaking Fellow; is a Fulbright Scholar, having focused on walkability in the rapidly urbanizing context of China; and a Research Professor at NYU Tandon's School of Engineering. She holds a Ph.D. in urban planning from UC Irvine, as well as a Masters in Urban Planning, and a BA from University of Miami in psychology and architecture.