Learn
Accreditation
We are often asked the question as to why an organization or a community should be interested in seeking "national accreditation" from the National Main Street Center (NMSC).
National accreditation has always had the following benefits:
Recognition at the National Main Street Conference
Acknowledgment of the accreditation achievement to the Governor of Pennsylvania
Recognition at the annual Pennsylvania State Conference
Validation of the program with local stakeholders
A significant addition to grant applications submitted to funding entities
In addition, PDC takes every step to make this national accreditation have even more tangible benefits including:
More coverage of the achievement by local media
Direct recognition of nationally accredited programs in PDC marketing activities
Extra points for PDC and Keystone CORE Services funded initiatives
A 20% reduction in membership dues per year for five years to organizations that are nationally accredited for five (5) consecutive years, starting in 2015 (for 2014 program activities)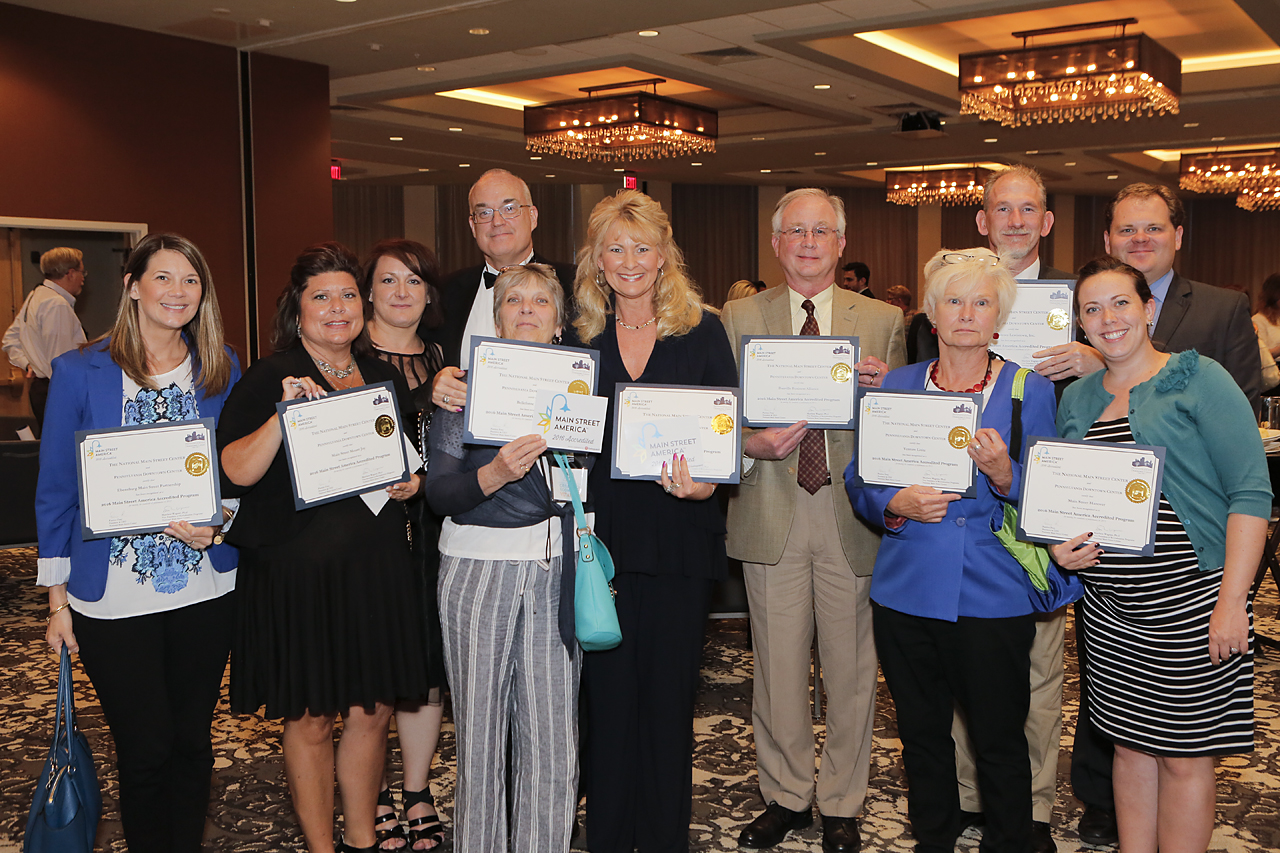 To review the fundamental requirements for national accreditation, a community must:
It is important to note in the above criteria, that you do NOT have to be a DCED-designated program to be eligible for national accreditation, but if you are not DCED-designated, you must be a PDC Recognized Program. Much of the work related to evaluating a community's performance for consideration as a nationally accredited program is conducted during a required annual program assessment for a DCED-designated community. Non-DCED designated communities are eligible for a similar accreditation evaluation by PDC. This evaluation WILL be paid by DCED and does not cost the community anything. PDC will determine if it has sufficient information to conduct the accreditation evaluation without the need for an on-site accreditation site visit.
2019 Nationally Accredited Pennsylvania Programs
Clearfield Revitalization Corporation
Ebensburg Main Street Partnership

Downtown Allentown Business Alliance

Downtown Hazleton Alliance for Progress
Lansdowne Economic Development Corporation

Lewisburg Downtown Partnership

Waynesburg Prosperous & Beautiful
West Chester Business Improvement District