Blueprint Communities PA Program
About & History
An FHLBank Pittsburgh Revitalization Initiative
Revitalizing communities in Pennsylvania is both essential and difficult. An initiative targeted to helping community leaders plan for and carry out effective and comprehensive revitalization efforts can have an enormous impact on the quality of life, both now and far into the future.
FHLBank Pittsburgh and its partners have developed Blueprint Communities, a revitalization and leadership initiative that serves as a catalyst for creating sustainable communities in our region. In the first round, Blueprint Communities focused on 12 Pennsylvania communities successfully helping them to move forward in their quest for sustainability. In 2014, the initiative renewed its efforts in Pennsylvania. Six new Pennsylvania programs took advantage of the enormous benefits Blueprint Communities offers.
The mission of the Blueprint Communities initiative is to serve as a catalyst to revitalize older communities and neighborhoods by:
Fostering strong local leadership, collaboration and development capacity.
Serving as a catalyst for revitalization based on sound local and regional planning that includes a clear vision for the community and a comprehensive implementation strategy.
Encouraging coordinated investments in targeted communities by public and private funders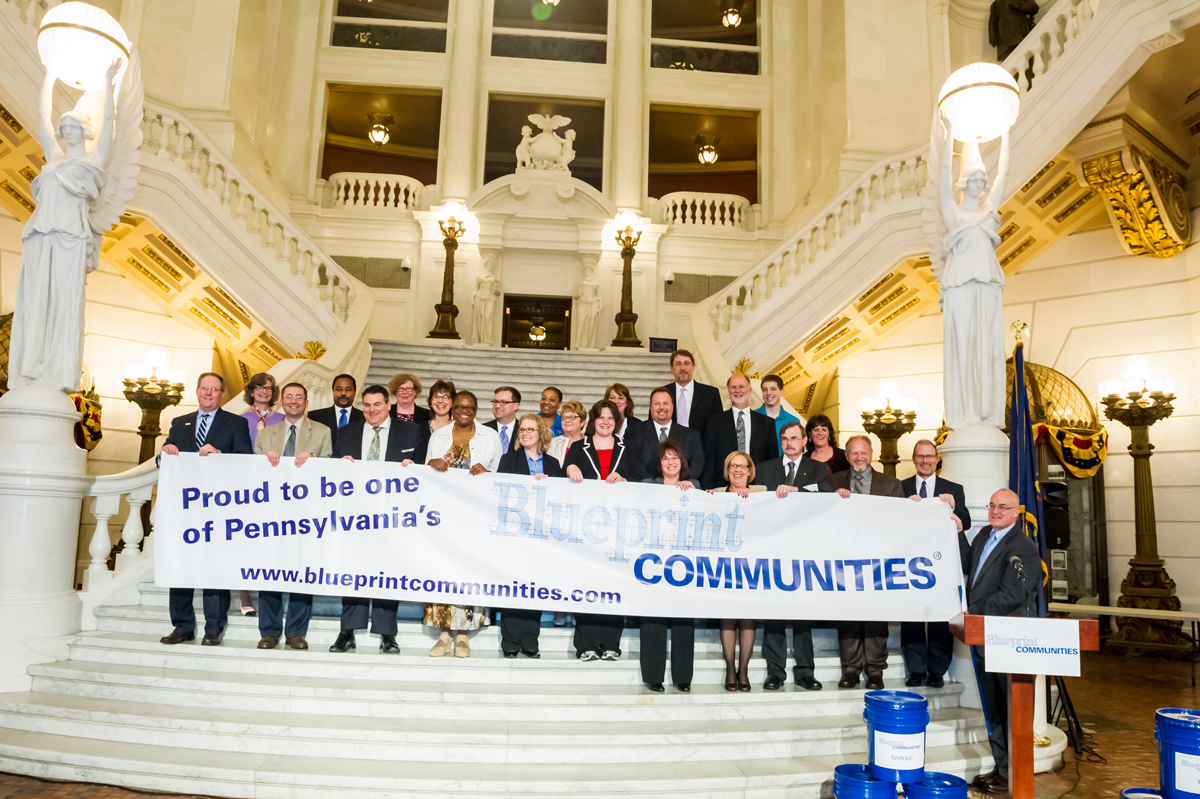 Previous Training
Blueprint Communities training is under the auspices of the Pennsylvania Downtown Centers (PDC) with support from the Penn State University (PSU) Extension Service and other consultants. Training began with a kickoff, orientation, and training session, held May 21 and 22, 2014, in Harrisburg.
Seven days of training, including one two-day session and five one day sessions will be included, with community teams involved in intensive workshops at various Pennsylvania locations from May of 2014 through January of 2015. Sessions are designed for community results, with topics including:
identifying & developing community resources
growing local leadership
team building & cohesiveness
asset mapping
encouraging civic engagement
understanding community development models
visioning & planning
marketing & communication
keeping connected
promoting best practices