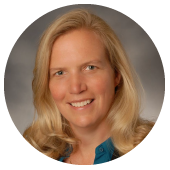 Keynote Speaker Caron Whitaker
In her role as Deputy Executive Director, Caron helps with organizational strategy as well as leads the League's federal policy efforts to secure bicycle and pedestrian friendly policies and funding through advocacy with Congress, the Administration and national advocacy partners. Prior to joining the League of American Bicyclists in 2012, Caron served as the Campaign Director for America Bikes. Before that, she worked for the National Wildlife Federation on smart growth, international policy, and community engagement. In addition, Caron served as a Community Land Use Planner for the State of North Carolina Division of Coastal Management, providing technical assistance to local governments and staffing a stakeholders' council responsible for revising state planning regulations. She has a Masters in Environmental Management from Duke University's Nicholas School of the Environment and a Bachelors of Arts from Williams College.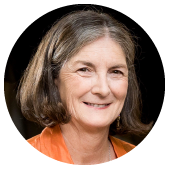 Sarah Clark Stuart
Sarah Clark Stuart's 30+year career has focused on environmental and transportation advocacy and philanthropy.   As Executive Director of the Bicycle Coalition of Greater Philadelphia, she develops strategic campaigns to advance high-quality connected regional trail and bikeway networks, Vision Zero policies, and active transportation infrastructure to make streets and neighborhoods safer, and engagement activities to encourage more people to use a bicycle, walk or transit for everyday destinations.  Since 2009, Sarah has worked with colleagues to catalyze the build out of the Circuit, Delaware Valley's 800+ mile regional trail network.  Sarah chairs the Circuit Trails Coalition and PennDOT's Pedalcycle and Pedestrian Advisory Committee.  She was a member of Philadelphia's Park and Recreation Commission from 2009-2015.  She holds degrees from Pomona College and Yale University and lives in the Logan Square neighborhood of Philadelphia.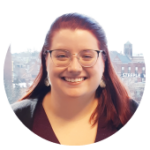 Kristiana Barr s a Senior Transportation Planner with the Lancaster County Planning Commission, which serves as staff to the Lancaster Metropolitan Planning Organization (MPO). She leads bicycle, pedestrian, and transit planning for the County. Her work includes administering the MPO's smart growth transportation funding program; coordinating the MPO's Active Transportation Advisory Committee (ATAC); implementing the recently adopted Lancaster Active Transportation Plan (ATP); leading a countywide Complete Streets initiative; and working with municipalities to develop active transportation plans and projects. Kristiana has a BA in Environmental Studies and Political Science from Lehigh University. She is also a graduate of Rutgers University with a Master of City and Regional Planning (MCRP) degree concentrated in Transportation Planning and Policy.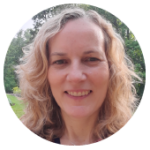 Cindy McCormick has over 25 years of experience working in transportation and traffic engineering on the consulting side working with municipalities and state DOTs. In 2016, she took a position with the City of Lancaster as the City Engineer and Deputy Director of Engineering in Public Works. In this role, she has come to truly understand the meaning of "multimodal" and the importance of providing safe accommodations for all users. She is managing the City's Vision Zero Action Plan development as well as the study, design and implementation of intersection safety improvements, traffic calming measures, pedestrian safety campaigns, bike boulevards and protected bike lanes, traffic signal upgrades and maintenance, one-way to two-way street conversions, and many other exciting projects. She serves on the MPO Technical Advisory Committee and the City Traffic Commission.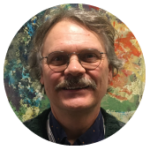 Karl Graybill is the Public Works Environmental Planner for the City of Lancaster, Pennsylvania. His duties include assisting the City Engineer in planning and implementing the City's Vision Zero, bicycling, and transportation improvements programs as well as integrating green infrastructure into complete street projects. Karl drafts development regulations and ordinances administered by the Department of Public Works for streets and sidewalks, public spaces, stormwater management, and trees. During his 25 year career in municipal planning, Karl has been responsible for preparing comprehensive and neighborhood plans, and zoning and development ordinances; and providing technical planning assistance to municipal clients. Karl is a member of the American Institute of Certified Planners.
Will Weismantel is an Associate Engineer in Kittelson & Assoiciates, Inc's Harrisburg office with over 18 years of multimodal planning and design, intersection safety, and innovative intersection design experience. His areas of expertise include ADA-compliant accessibility, progressive bicycle compatibility, transit facilities, complete streets, roundabouts, signalized intersections, and traffic calming and road diet strategies. He has worked with clients throughout the mid-Atlantic region, including PennDOT, MDOT SHA, and the Cities of Lancaster, Harrisburg, Pittsburgh, Philadelphia, Baltimore, Takoma Park, Rockville, and Washington DC.
Breakout Presenters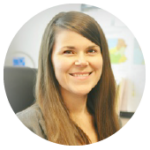 Laura Heilman is the Vanpool, Bicycle & Pedestrian Outreach Manager for Commuter Services of Pennsylvania.  Laura offers over 16 years of experience within the Transportation Demand Management field.  She leads the Commuter Services team in developing vanpool and bicycle/pedestrian programs for commuters and employers throughout a 9 county region of Pennsylvania.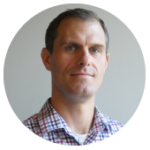 Matt Ludwig, PE, AICP is a licensed civil engineer and certified planner with over 14 years' experience on a wide variety of transportation projects.  His experience includes the planning and design of trails and greenways, protected bicycle lanes, complete streets, modern streetcars, highways, and developing comprehensive active transportation networks.  Matt has been involved in the design and planning of multi-modal projects throughout the country, which allows him to apply a specialized toolkit to modern transportation issues.  Matt is currently a Senior Planner and Engineer for NV5, where he manages transportation projects throughout Pennsylvania and New Jersey.  He lives in Philadelphia where he commutes by bike daily to NV5's Center City office.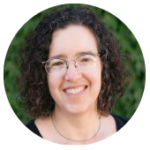 Samantha Pearson is the Healthy Communities Program Manager with the Pennsylvania Downtown Center, a statewide nonprofit.  She runs the PA WalkWorks program in collaboration with the PA Department of Health.  The goal of that work is to improve individual and community health through environmental change.  Her background is in design and planning, with degrees from Princeton University and the University of Virginia.  She has previously worked in architecture and planning in Miami, Boston, Baltimore, and Luzern, Switzerland.  Originally from the suburbs in Miami, FL, she has lived with her family in walkable downtown Lewisburg, PA since 2003.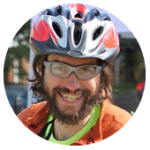 Scott Slingerland has served as the Coalition for Appropriate Transportation's (CAT) Director since 2015. From 2008-2015, he was CAT's bicycling education director, teaching bicycling traffic skills to over 250 adults, and basic bike education to over 8,000 children. Scott has been a League of American Bicyclists certified instructor (LCI) since 2006 and completed his CyclingSavvy Instructor (CSI) Training in February 2018. Scott is licensed in Pennsylvania as a Professional Engineer.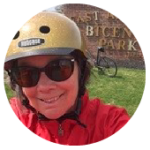 Shari Wilson, Coalition for Appropriate Transportation Pedestrian Committee Chair
Shari began biking as a pre-teen and never looked back. While her friends were rushing to the DMV to get their driver's licenses, Shari was perfectly happy without one. As a student at Western Michigan University, she continued to prefer biking. Even as a carpooling mother, Shari's passion for cycling flourished. She enjoys all the senses of being outside zooming around on her bike.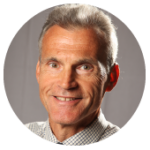 Tom Simpson (he, him) has served as Sustainability Coordinator at Franklin & Marshall College since 2008. Previously, he taught science and math in middle and high schools. At F&M he deals with solid waste, transportation, employee gardens, energy conservation, and more.  Tom grew up in Lancaster, PA but lived in Italy for 23 years. He has a B.S. in Horticulture, an M.Ed in Biology, and an M.Ed in School Counseling. Tom's activities include travel, gardening, running, hiking, and bicycling. Tom is married with two adult children. As an afternoon job, he coaches cross country and track at a local high school.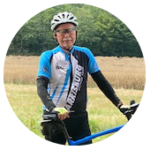 Dick Norford, League Cycling Instructor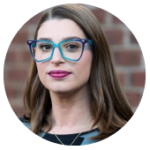 Adriana Atencio, Executive Director of The Common Wheel