Google Provides Free Digital Skills Training to Small Businesses in Pennsylvania, Partnering with Downtown Lewistown Inc.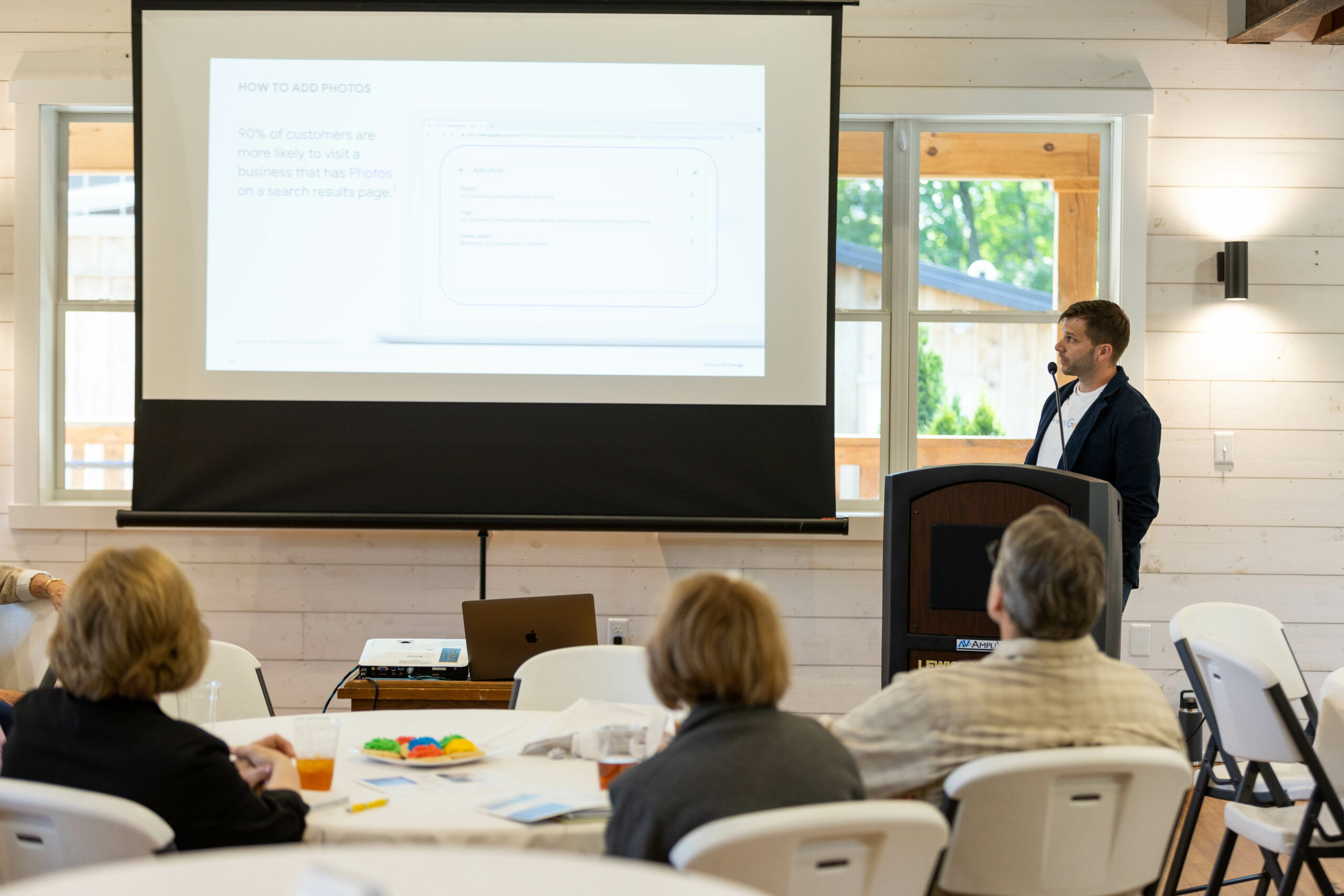 Google and Downtown Lewistown Inc. announced on Thursday, May 18, 2023 a new Grow with Google Digital Coach for small businesses at a free digital skills workshop hosted at the Birch Hill Event Center. The workshop is a part of a new partnership between Grow with Google's Digital Coaches program, Main Street America, and Downtown Lewistown Inc. to provide small businesses in small towns with digital skills training.
"We are honored to be selected as the partner organization in Pennsylvania, one of ten host communities in the entire Country to provide digital skills training to small businesses in not only Mifflin & Juniata Counties but to rural communities across the Commonwealth" said Jim Zubler, Downtown Lewistown, Inc, Executive Director.
According to the Connected Commerce Council, nearly 80% of small business leaders say that adopting digital tools during the last two years created new opportunities for their business. To help more small businesses in PA's small towns learn digital tools, Joshua Miller who resides in the area will serve as the newest Grow with Google Digital Coach in the state. Miller has spent more than 5 years helping businesses build strategic plans and partnerships to advance their goals. Led by Joshua, today's workshop Get Your Local Business on Google Search and Maps focused on helping businesses learn new tools to grow online.
"Google is committed to creating economic opportunities for small businesses in Pennsylvania," said Lucy Pinto, Senior Manager of the Grow with Google Digital Coaches program. "We are proud to partner with Downtown Lewistown Inc. to help more small businesses and entrepreneurs in Pennsylvania grow their online presence, reach new customers, and unlock additional sources of revenue."
"What sets Main Street apart is the powerful statewide network," said Julie Fitzpatrick, Executive Director of the Pennsylvania Downtown Center (PDC). "It is this unique combination of grassroots dedication to comprehensively improving quality of life at the local level that transforms communities, celebrates historic character, and revitalizes economies. As the state coordinating program for Main Street in Pennsylvania, we are excited to help leverage the Main Street America network and be a partner in this process to support Downtown Lewistown Inc."
Since 2017, the Grow with Google Digital Coaches program has trained more than 160,000 small businesses. Grow with Google Digital Coaches are local marketing experts and entrepreneurs who help diverse small businesses grow. The coaches provide digital skills training, hands-on coaching, and opportunities to meet and learn from successful entrepreneurs.
To learn more and sign-up for an upcoming local workshop, visit this link.